Brief
Bio
Professor, School of Business and Technology Management, KAIST
Director, KAIST Center for Innovation Strategy and Policy
+82-(0)42-350-4336
wonjoon.kim@kaist.edu
291. Daehak-ro, Yuseong-gu, Daejeon 305-701, Korea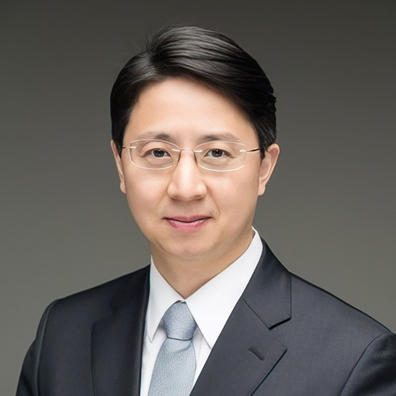 Wonjoon Kim is a Professor at the School of Business and Technology Management and also the Director of KAIST Center for Innovation Strategy and Policy. He has been the Head of the Graduate School of Innovation and Entrepreneurship, the Director of KAIST AI and Bigdata Social Science Research Group, and the Director of KAIST Center for Overseas Development until 2022. He has been conducting and publishing numerous researches on the strategic management of innovation of firms, industries, and governments centering on emerging innovation paradigms. His current research interest also covers the changing nature of innovation, including AI (Artificial Intelligence) and industrial and social change, the convergence of technology and industry, mobility innovation, big data as well as the changing nature of the process of entrepreneurship. New insight into the drivers and structure of the knowledge production function, that is Science of Science. is also one of his Interests.
Currently he is the President of Asia Innovation and Entrepreneurship Association (AIEA), Organizing Committee Chair for the AIEA-NBER Conference, a Vice President of the Korean Federation of Science and Technology Societies (KOFST), and a Vice President of the Korean Society for Innovation Management and Economics. He is also serving as the Editor of the Journal of Technology Innovation, and an Editorial Board Member for several journals on innovation such as Technovation, Innovation Studies, the Journal of Korea Technology Innovation Society, Journal of Technology Innovation, and Korean Corporation Management Review.
Before he joined KAIST, he has been an Adjunct-Assistant Professor at the Department of Economics, NYU as and a Research Fellow at the Yale School of Management. He holds a Ph.D. in Economics of Innovation including Science and Technology Policy from Seoul National University focusing on economics and management of technology innovation. He is an invited speaker, lecturer, and panelist on the management of technology and innovation for World Bank, U.N., ADB, IADB, Samsung, Hyundai Motors, SK, Lotte, executive education program of UC Berkeley-IE Business School-HKUST, Insper (Brazil) as well as many governments globally.
Research Area:
Innovation Strategy and Policy, National and Global Innovation Strategy
Science and Technology Policy (Science of Science Policy)
Entrepreneurship Strategy and Policy
Economics and Management of Emerging Innovation (including AI)
Applied Machine-Learning in Social Science
Data-Driven Social Science

Short C.V.
(Current, Korean)
KAIST 혁신전략정책연구센터장
과학기술단체총연합회 부회장
과학기술단체총연합회 미래세대위원회 위원장
과학기술단체총연합회 과학기술정책위원회/입법위원회 위원
한국과학기술한림원 정책분과 정회원
Asia Innovation and Entrepreneurship Association(AIEA) 국제학회장
AIEA-NBER Conference on Innovation andEntrepreneurship 학회장
연구 분야
혁신전략정책, 산업전략, 과학기술정책
기술경영, 기술전략, 기업가정신 및 창업정책
인공지능경영경제, 인공지능사회과학응용, 데이터기반 사회과학